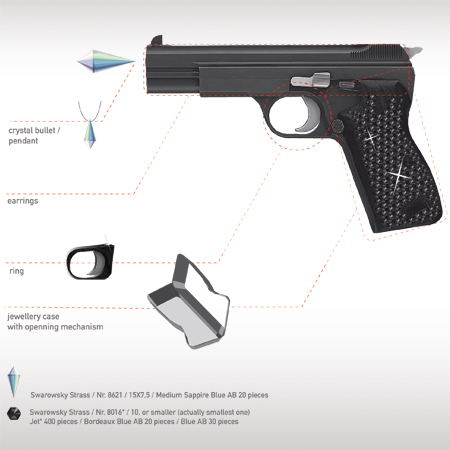 Convertible Jewlery/Weaponry



Weapons fascinate. Jewlery fascinates. Both are rich in cultural value, yet weapons have traditionally been an accessory for men in the same way that jewlery has been for women. Designprovocation is developing convertible jewlery/weaponry to turn that trend inside out.

With the Stun-n-Gun (pictured) our target users are terrorist women and/or les travesti. Functional and easy to build and operate, from the various pieces of jewelry that come with the kit, one can easily and fashionably assemble a glamorous pistol.

This product represents the power and dimensions of design.

Live the subtle irony of your desire.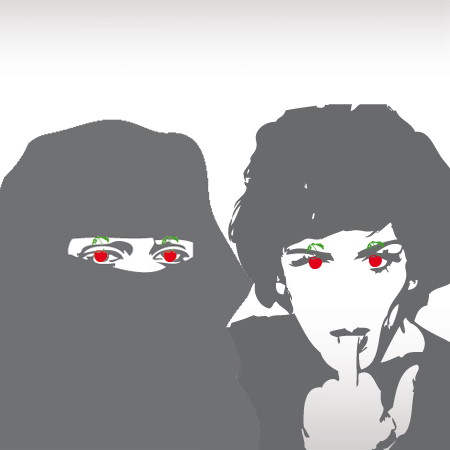 PROVOCATION
Thesis Project,
Directors:
Prof. Dr. M. Erhoff
Prof. Dr. U. Brandes
KISD
Köln International
School of Design
2006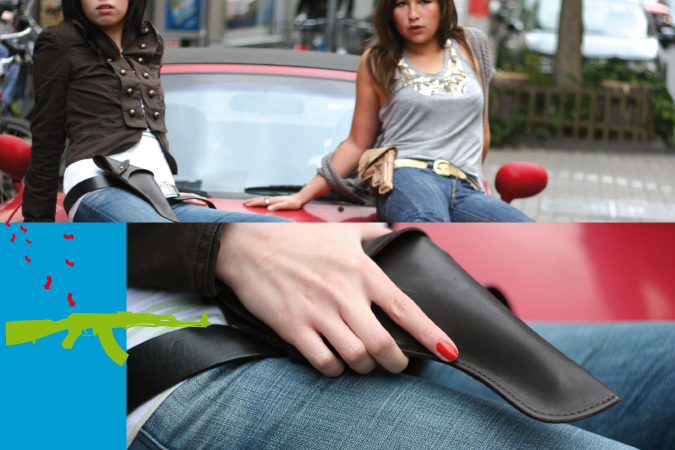 PROVOCATION

/ Project
Contextual Transformation.
Research findings indicated that provocation exists predominately in the 2-dimensional realm.
With the holster accessory, the wearer assumes the threat and associated risks inherent in
provocation itself, fully 3-dimensionalizing
the concept.


MY FAVOURITE THINGS


Solo Research Project,
Directed by Prof. Dr. U. Brandes
KISD, Köln International School of Design
2006
A study on the interdependency between humans and everyday objects in context, structure and typology.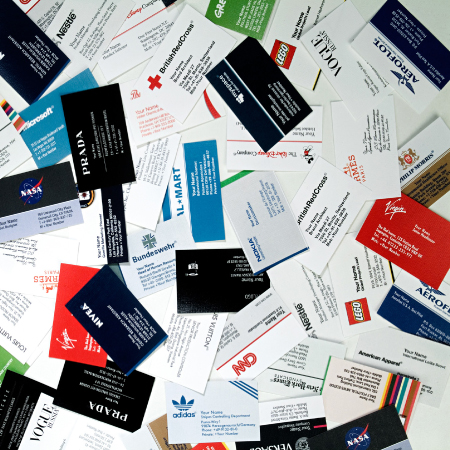 C2B FAKE BUSINESS CARDS


OH-LOGO! Project
Exhibitions:
DMY Berlin / TNT Korea Museum fuer Konkrete Kunst Ingolstadt /
c-o pop Cologne / 2009

C2B Cards
Ironic pictograms for navigating
business society

each set of 70 includes:
2x35 famous brands
2x35 cryptic adresses
2x35 customized job titles
your name + phone number
www.oh-logo.com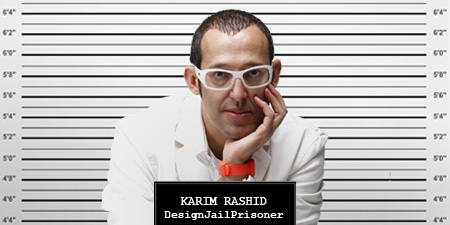 DESIGNJAIL


www.designjail.com
2011
DesignJail is a platform where guest editors, accredited designers, engineers and academics regularly feature an individual or a company for their felonious "design".
First Prisoner: Karim Rashid

STUPIDITY KILLS



Does this make you feel elitist? Arrogant? Paranoid? Understood? Ironically, it's only meant to make you think. Take it personally or don't. It's still true.

You should know that there is a label that comes with a child-sized superman costume that reads, "wearing of this garment does not enable you to fly." Seriously.
 
Anyway, Ivan Illich said it best -"we all gotta go somehow."